ABOUT US

In a nature preserve south of Haifa, Israel, Aloney Yitzchak Youth Village serves as home, junior and senior high school, and nurturing secular Zionist community to over 300 teens ages 12 – 18 with high potential from challenging backgrounds. Immigrant youth from over 20 countries and native Israelis, boys and girls, secular and religious youth, orphaned children and those with challenged parents -- live and learn together, becoming prepared for productive lives.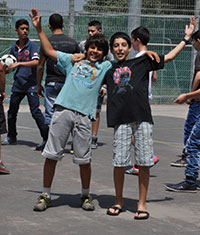 Youth live in dorms
in groups of 25 - 40 boys and girls, each supported by a team of adults. They enjoy physical and psychological safety and stability in a high quality educational environment, with structure, supportive adults and peers, arts, sports, educational enrichment, therapies, and leadership opportunities. Students are guided to express themselves, engage with their group, and connect to their religious and other identities, and to Israel; to support each other, and contribute to the community.
One day a week every student works 7 hours in the Village in agriculture, maintenance, food service, the Library, and other roles. Students do all the cleaning and laundry. Classes are smaller than at traditional public schools. There is an after-school tutoring center and programs with research institutions. Values taught in school are supported during non-academic hours.
The Conflict Resolution Center has won national prizes. Jewish and Israeli holidays are celebrated so students experience first-hand their beauty, meaning and fun. The Village's award-winning Agricultural Education Center includes cultivation of organic produce, and its location on a nature preserve helps teach and model respect for the environment. Youth's families are involved when possible. Graduates receive support and encouragement; the Village hosts on campus and supports some graduates without families.
Student
Tal shares
,
"I love Aloney Yitzchak. There is no violence, the setting in nature is so calming, and there are lots of activities that enrich you – music, art lessons, sports, conflict resolution. People accept you as you are, and really care that you succeed. They want you prepared to be a good person, with manners. Once a week there is Work Day, so you learn to take care of yourself, to be independent."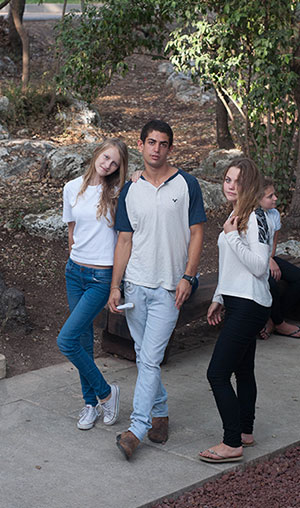 Aloney Yitzchak Youth Village
encourages and enables students to dream bigger and achieve their dreams.
Bagrut (matriculation) results are significantly higher than the national average: In 2022 95.2% received full certification, compared to approximately 50% nationwide.
97% of the graduates go on to serve in the Israel Defense Forces (IDF)
, as required by Israel; an unusually high percentage volunteer for the fighting units.
Many graduates attend university after the IDF, and become leaders
in business, the arts, and our communities.
"Every child can succeed! The aim of our village is to provide each child, no matter how traumatic their background, with tools and nurturing so they can thrive and achieve their potential."
Yaakov Benbenisti, Alumnus, Director